Canby High School
​Barry Platz
​SPED - Learning specialist

Contact Information: Voice Mail: 503 263 7200 ext. 5602

​Email: platzb@canby.k12.or.us



1st Trimester Schedule:
1st period: Academic Growth
2nd period: Academic Growth
3rd period: Functional Math


Academic Growth is designed to develop, strengthen, and improve skills for positive academic performance and achievement. Through content area course work, pre and post teaching, cognitive learning strategies are taught which focus on comprehension and memory skills, test taking, organizational skills and the enhancements of written expression. Self-advocacy skills and transitional planning are also part of the instructional program. Students' progress is monitored and reviewed throughout the trimester. Academic Growth is not a study hall.

Instructional Goals
1) Increase reading skills to generalize across all curriculum areas.
2) Increase writing skills to generalize across all curriculum areas.
3) Increase mathematical to generalize across all curriculum areas.
4) Increase study and organizational skills to generalize across all curriculum areas.

Organization of instruction
The class will begin with teacher/staff direct instruction for the first 30 minutes and then there will generally be a portion of the class spent working individually and/or in small groups.

Student Responsibilities:
Bring all materials from other classes.
Bring paper, pens, and/or pencils.
Each student will be responsible for keeping track of assignments.
Complete in class assignment each day
Work on an assignment from classes, read a book, or ask for an assignment.
Work QUIETLY throughout the class period.
Request help when needed.

Classroom expectations
Students are expected to conduct themselves in a manner that is respectful to all people in the
class.
The student will be in assigned seat and ready to work when the bell rings.
The student will put away personal electronics prior to the bell ringing.
The student will be responsible for completing class assignments and projects, bringing materials
and assignments from other classes to work on, or bring a book to read.
The student is expected to actively listen and participate in classroom activities.
Students will be allowed to have food and drink during this class if they clean up after
themselves.
The student will use computers in the classroom for school assignments and projects.
Student handbook policies will be observed.

Grading Scale:
A+
99 – 100%
A
92 – 98%
A-
90 – 91%
B+
89%
B
82 – 88%
B-
80 – 81%
C+
79%
C
72 – 78%
C-
70 – 71%
D+
69%
D
62 – 68%
D-
60 – 61%
F
Below 60%


Extra Credit is not offered in this class.

Attendance Policy
Bring notes from absences within two days
Get appointments or trips pre-excused.
Three consecutive unexcused absences result in a phone call home and a referral to student services.
Excessive absences will result in contact with your parent and/or a referral to student services- excused or unexcused.

Tardy Policy
1st Tardy – verbal reminder
2nd Tardy- verbal reminder
3rd Tardy- verbal reminder plus communication with your parent- documentation in the grade
book
4th Tardy- call home plus lunch detention, note sent to your counselor and documented in the
grade book
5th Tardy – call home plus referral to student services


Late Work and Make up policy
Students will be allowed to make up class assignments until the cut off date for late assignments. The cut off date for making up assignments shall be announced, at least 2 weeks prior to that date, each trimester.






​
Powered by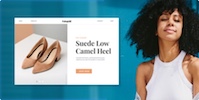 Create your own unique website with customizable templates.